If your blender is always on your countertop because you're constantly making, preparing, and whipping up delicious food, then you'll probably be a happy puppy with the Vitamix food processor. The new Vitamix food processor is an absolute game-changer, and today we'll be sharing with you everything you need to know about it.
Vitamix blenders are much more than smoothie makers, when used right, they offer a journey to infuse healthy, delicious food into your life. From meal time to snack time, you can explore new ingredients, create classics, and never get bored. Using the standard blender base as the motor, all you have to do is swap the top container for a 2-in-1 high-powered blender plus food processor!
Whether you prefer an icy blend or a perfectly smooth purée, nutrition-packed with veggies or a light, fruity treat, the Vitamix food processor will provide a delicious result which you can taste in every meal. Get to know more about the Vitamix food processor.
Vitamix Food Processor FAQ's
Is Vitamix really worth the money?
The short answer is, yes. Vitamix blenders are worth it because they're more powerful, durable, and versatile than the competition. Most reviewers and experts convey that, whether you're blending a smoothie, soup, or making nut butter, no other brand can deliver the power and precision of Vitamix.
Is Ninja or Vitamix better?
These two blenders are nearly neck and neck in tests. The Vitamix scores slightly higher for making soup, but Ninja rates a little better for ease of use. They're tied in the icy drinks, ice crushing, and noise tests.
How is a Vitamix different from a blender?
Most blenders work by selecting from a variety of preset speeds. But the Vitamix features the ability to manually control exactly how fast the blades rotate.
What is the difference between a Vitamix and a food processor?
Vitamix machines come with a blade optimized for blending liquids. Compared to a food processor blade, it will pulverize ingredients more, while the food processor blade does more slicing. Food processors have the advantage of additional cutting disks, which allow them to evenly slice and grate ingredients.
Can you use a Vitamix as a food processor?
Yes, you can use your Vitamix to do some food processor tasks. You can do some chopping and mixing, but cannot do any slicing. You have the option to obtain a food processor and extend the functionality of your Vitamix base. It's cheaper than buying another food processor, takes up less space, and is easy to use.
What are the features of the Vitamix food processor?
Compatibility: It's compatible with Vitamix Ascent and Venturist machines.
Compact Storage: Because the food processor uses the blender motor base, all you have to do is store is the top container. That makes it perfect for small spaces.
12-Cup Bowl: Not too big and not too small, this is the most popular size to whip up a variety of recipes. And there are easy-to-read measurement markings on the side.
Powerful Motor: If you already have a Vitamix, you know the strength of the motor.  Now you can leverage that same awesome power for your food processor.
Blade Options: It can slice shred and chop with expert precision. There are two sizes of shredding blades, two sizes of slicing blades, and the standard S-blade for chopping. All blades are stainless steel.
Quick Release Button: A lever at the base of the container allows you to quickly remove the container from the base.
No Complicated Twist Lock: Most food processors have a twist-lock mechanism. But the Vitamix food processor uses its patented, wireless self-detect technology to automatically shut off if not safely assembled.
Dishwasher Safe: When you're done making a recipe, just pop the container in your dishwasher.
Vitamix Food Processor
The Vitamix Food Processor Attachment is a joy to use; it simplifies food prep so you can spend less time chopping, dicing and slicing, and more time perfecting each delicious, whole-food meal.
Instead of a complicated twist-lock system, the Food Processor Attachment uses our patented, wireless SELF-DETECT technology to automatically shut off if not safely assembled.
Easily converted into a compact, self-contained storage mode; and is also dishwasher-safe.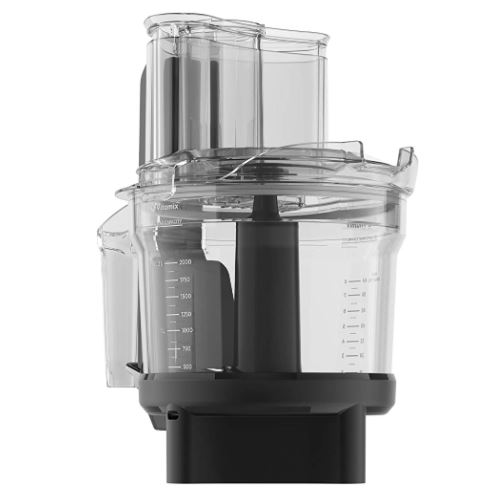 Pin
Features:
Easy assembly
Dishwasher-safe
BPA-free Eastman Tritan
Wireless Safety System
Five pre-programmed settings ensure simple cleaning, walk-away convenience, and consistent results for smoothie, frozen dessert, soup, and purée recipes.
The aircraft-grade stainless steel blades are designed to handle the toughest ingredients, so from the first blend to the last, you get the same quality results.
With a drop of dish soap and warm water, your Vitamix machine can clean itself in 30 to 60 seconds.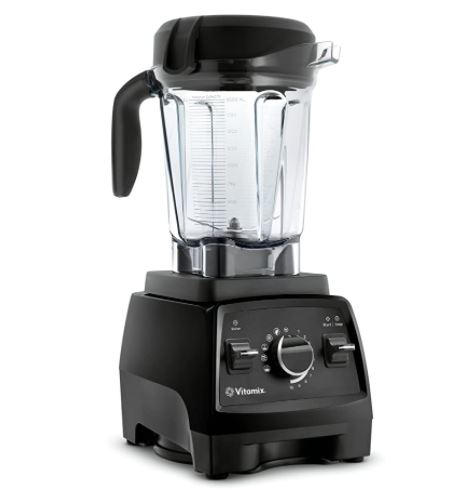 Pin
Features:
Stainless-Steel Blades
64-ounce Container
Self-Cleaning
Ten variable speeds allow you to refine every texture with culinary precision, from the smoothest purées to the heartiest soups.
Perfect for family meals and entertaining, while fitting comfortably under most kitchen cabinets.
Layer coarse chops over smooth purées for heartier recipes, such as chunky salsas or thick vegetable soups.
The aircraft-grade stainless steel blades are designed to handle the toughest ingredients, so from the first blend to the last, you get the same quality results.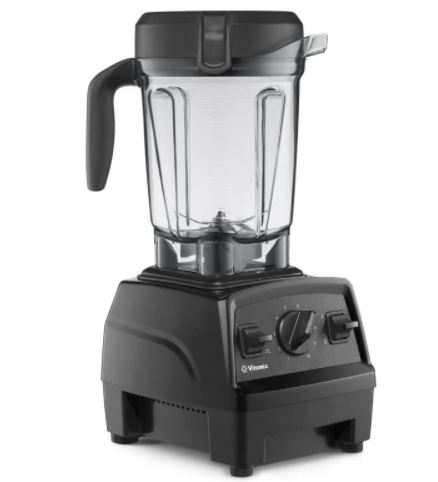 Pin
Features:
Variable Speed Control
Pulse Feature
Stainless-Steel Blades
With intuitive controls, exhilarating power, and durability the Explorian Series E310 will forever change the way you prepare meals.
The 48-ounce container is ideal for blending medium batches for small family meals. Cutting blades measuring 3-inch diameter to ensure a consistent blend every time.
The aircraft-grade stainless steel blades are designed to handle the toughest ingredients. Also featuring radial cooling fan and thermal protection system.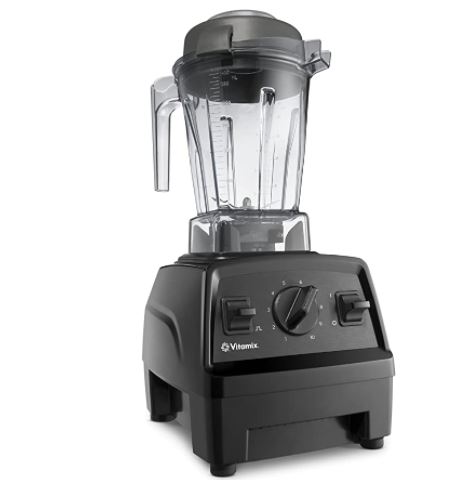 Pin
Features:
48-Ounce Container
Easy Cleaning
Variable Speed + Pulse
Five program settings ensure walk-away convenience and consistent results. The A3500 pairs with the Vitamix Perfect Blend App: Unlock the Ascent Series A3500's full potential with 17 programs and 500+ recipes with the iOS + Android app.
Touchscreen Controls give the machine a sleek silhouette and are easily wiped clean. A built-in timer helps avoid over-or under-processing your custom recipes.
The motor base is able to read the container size you've chosen and automatically adjust program settings and maximum blending times accordingly.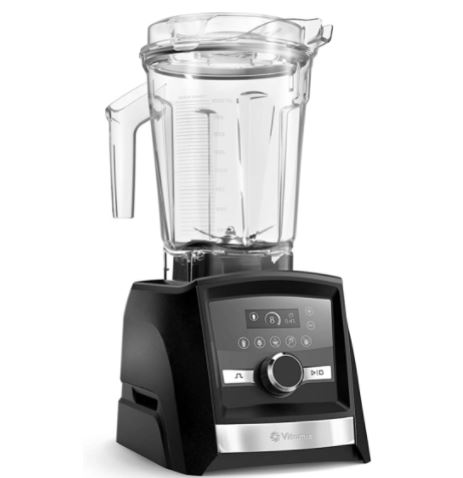 Pin
Features:
Programmable Timer
Built-In Wireless Connectivity
Touchscreen Controls
If you are looking for a more advance and versatile food processor, then you should check out the Ninja Food Processor.